What is
Fair Trade?
Fair Trade is a term that talks about better prices, decent working conditions and fair terms of trade for farmers and workers.
Our core foundation at Ajike Shea Centre is to support the development of the community that our producers live in so they can have a stable income source which will enable them plan for the future.
---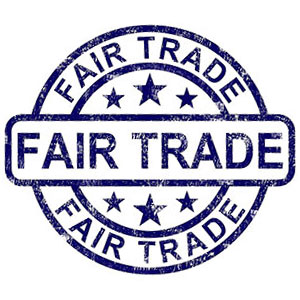 We adhere strictly to all the nine Principles of fair trade
Creating Opportunity: We empower and encouraged them to form a cooperative to manufacture unrefined Shea butter.
Develop a transparent and accountability relationship. We try to make every member of our cooperative feel free to be themselves, they are free to talk to us on any matter bothering them.
Building Capacity: By investing in education, healthcare, sustainable and organic farming.
Promote fair trade: This is our core value, what we stand for.
Pay honesty and fairly too. We look at how much time, effort and work was out into producing our Shea butter.
Support safe and empowering working conditions: We do not take the safety of our producers for granted as we provide them with training and safety equipment.
We ensure the rights of children as we only allow adults in our production site and anywhere near the collection of our Shea nuts.
Cultivate environmental friendly techniques.
Respect their cultures, traditions and identity. We encourage them to pass in their tradition, this is one of the reasons why they fairly paid so that their daughters can stay in their community and carry on the culture, instead of leaving the community to look for job.